Okay, so we totally got hit with SNOW!!!! I am so tired of shoveling that stupid white stuff. I now have mounds of snow over 4 feet tall in my front yard. I am getting really good at throwing the snow over them too. I had to shovel my walks three times today. I hope you are all staying warm and safe this weekend. I know there were quite a few places affected by the storm. I will take pictures of the place tomorrow and you can see what I mean. I totally want a snow blower.  HAHA
So what do you do when you get a foot of snow? Well, this is what I did. Not all of these were made today. Some of them were made yesterday.
Okay, here are some pieces from me. It has been a while huh?
This first one was made for a challenge on one of my jewelry forums. We were challenged to use 10 gauge wire in our design. So in this one, all the silver started as 10 gauge…. and that is THICK! I hand pierced the copper with a jewelers saw. It is fun. I only broke one blade. YAY!
This
next one is based on another that I had done a long time ago. Everyone
liked it so much so I decided to do something similar. This time there
is no stone and it is mixed metal.

The
next group is one that I made for a friend of mine for a jewelry swap.
She likes copper and silver and I was happy to oblige. I hope she likes it.

I am teaching this class next week and wanted to come up with a wire heart with beads… so here it is. This is similar to the one below.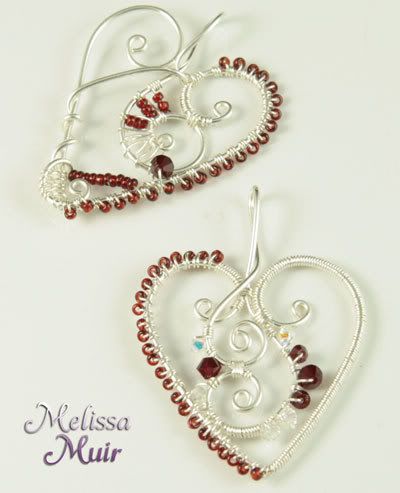 And
this is what I did today in between rounds of shoveling over a foot of
stinking snow! I DON'T LIKE SNOW! But I am in love with this pendant.
The stone is an imitation opal.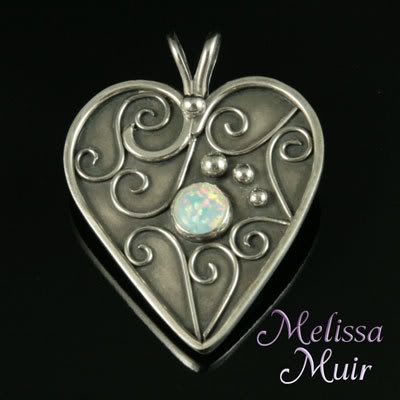 As always, I love to hear your comments and suggestions. Stay safe and dry and warm everyone!