This is actually the second full day in Indonesia. We visited the
Borobudur Buddhist Temple. It is one of the 7 wonders of the world. It
is simply amazing and words cannot describe what it was like to
actually be there. This is very image heavy, but should be worth it.
This images is one of the temple. It is so big that I can't even get the whole thing in the picture.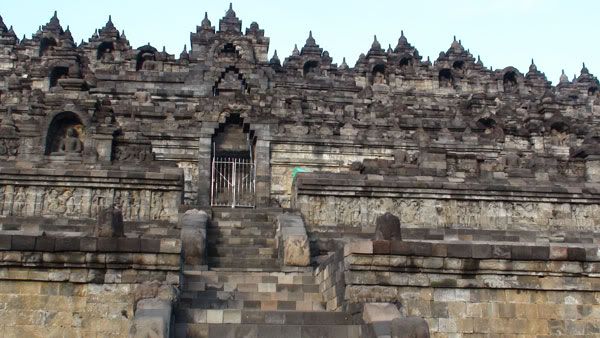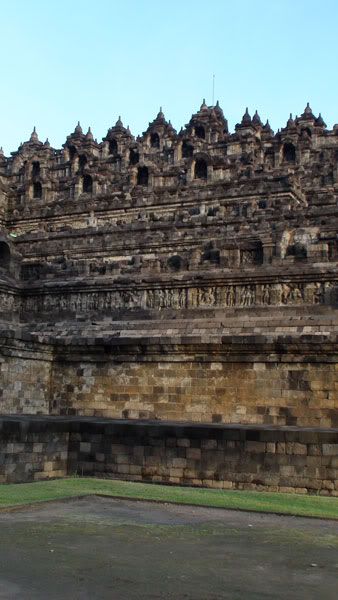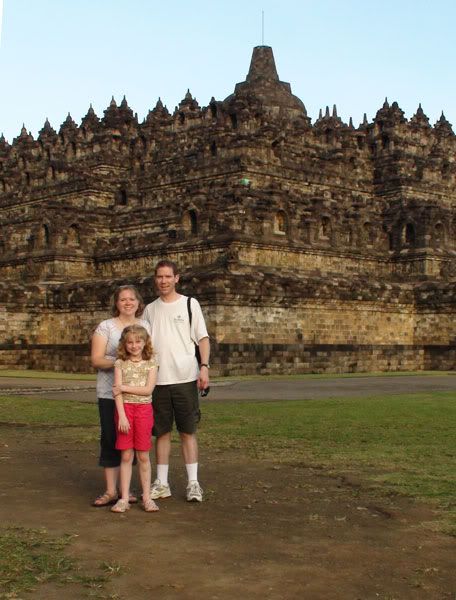 Pictures
of the detailed carvings on the temple. They are amazing and actually
tell various stories about the times and different values.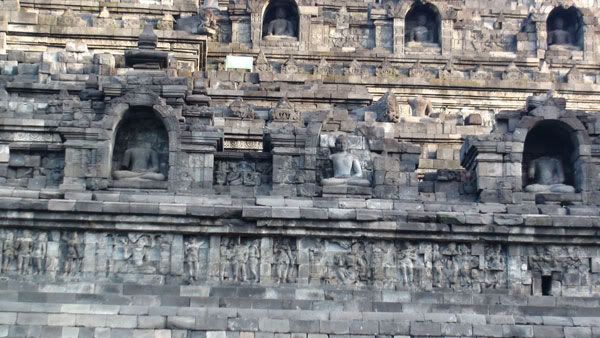 Pictures of Riley and her new found friend Amelia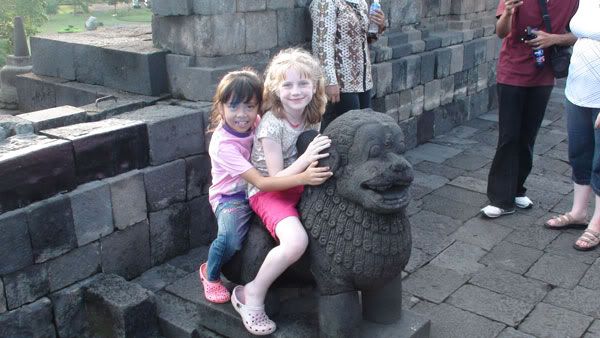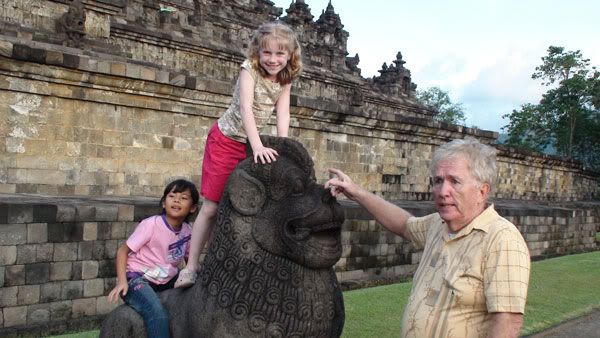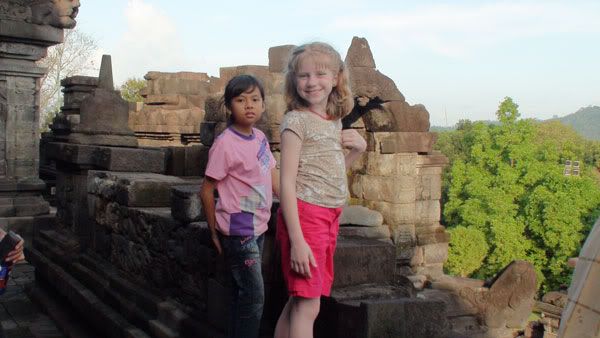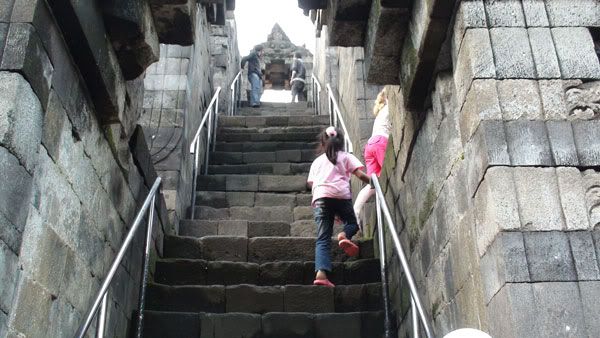 My
Friend Jim (The other white dude) is being eaten by the dragon. Andra
is trying to pull him free, while Riley and Amelia attack from behind
to free their friend and dad.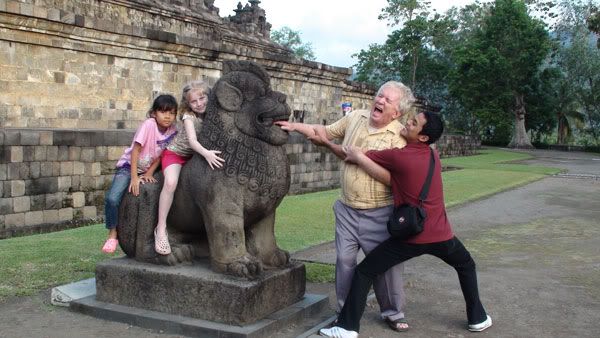 This is a picture of the "working" Buddhist temple. The one we are visiting is no longer used for worshiping.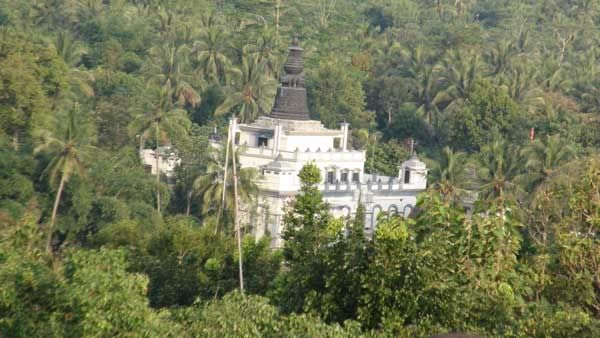 There are 72 of these little bells at the top of the temple. There is a Buddha in each one of them.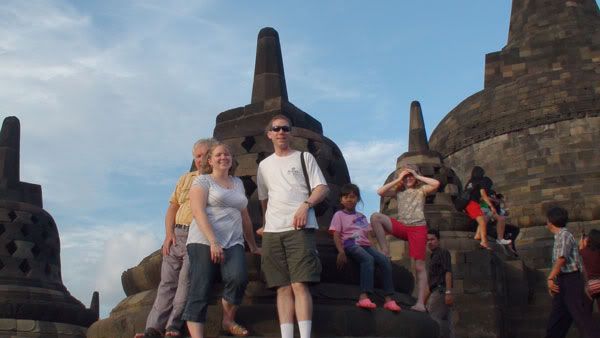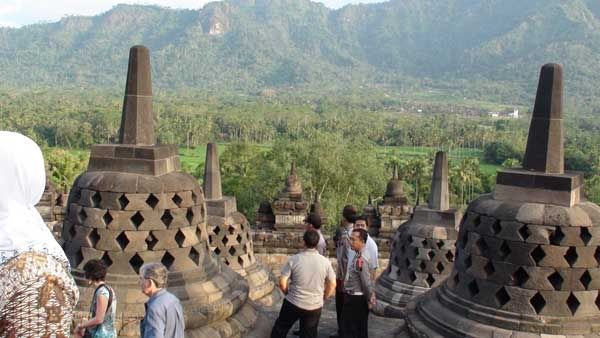 Coming back down for the next leg of our trip