I have been trying to get things ready for my open house on Friday and Saturday of this week. I have been working on a few different techniques and the results have been kind of fun. I just wanted to try something different for a little bit.
I call these two "CHAOS" because that is what they are. The first is made with copper sheet and beads and sterling wire. The second is copper, sterling, Swarovski crystals and Fancy Jasper cubes.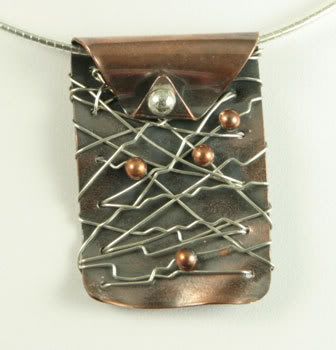 These next two are inspired by Kathy Frey. I was just playing around with some shorter lengths of wire.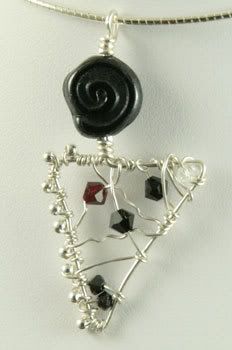 I believe the stone on this is a strawberry quartz. you can see through the stone really well, which is why I decided to do the piercing on the back. I am so excited to say that I think I am getting better with my piercing work.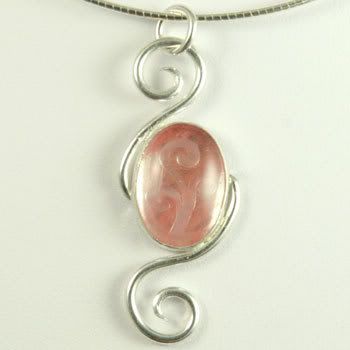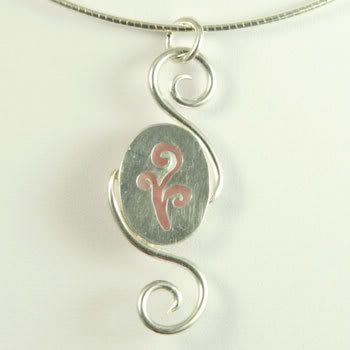 Again, more pieces inspired by Kathy Frey.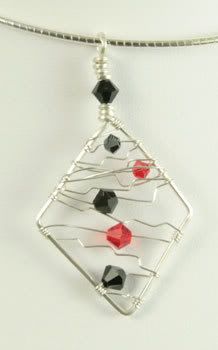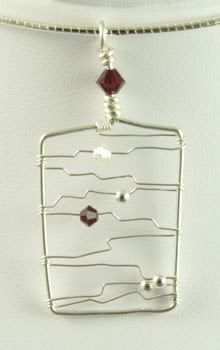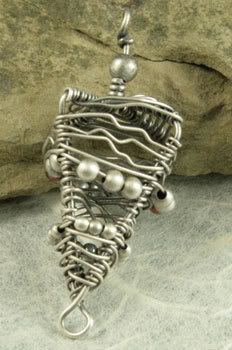 The first picture in this group is made by my good friend Cheryl. I love the colors in this one and if it doesn't sell quickly, it might just be added to my personal collection.
The second is a black onyx.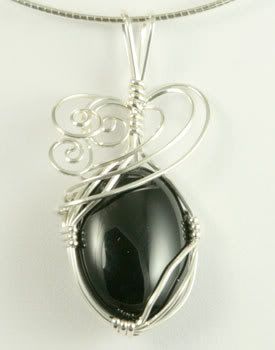 The blue "stone" is a fused glass piece by a friend of mine, Donna Cason. I bought 4 or 5 different pieces from her with the intention of making angels with them, as I have done here. The second piece is called Rose Love. It is a rose quartz.